Bread from the Village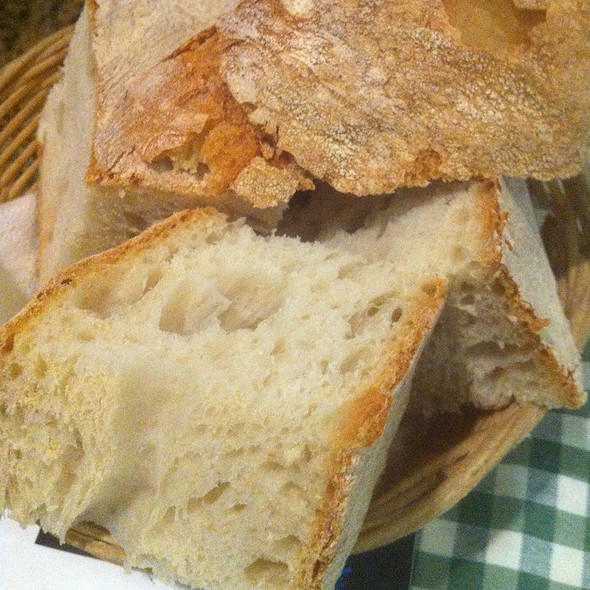 While growing up, my grandmother always baked fresh bread on the weekends. The smells that imparted the kitchen were glorious and to this day the smell of fresh bread bring the sweetest and most wonderful childhood memories. I recall as it was yesterday getting thump on the head for trying to cut a piece as soon as the bread came out of her wood burning oven. Over the years I became faster than her hands or it is very possible that she slow down her arms on purpose so I could still a piece of life while it was hot.
Category : From the Land
1&1/2 TBS of bread yeast,
3 cups warm water,
7 cups of white flour,
2 teaspoons of salt,
1/4 cup extra virgin olive oil.
Mix the yeast in the warm water let sit in a warm place for 10 minutes. Mix the salt with the flour and run through a fine mesh, allowing it to fall into a large bowl. Using your fingers, mix in the oil or butter. Slowly pour in the raised yeast while working the dough with your hands so as to produce a firm dough. Place the dough on a flat surface with some flour sprinkled on it. Knead the dough until it becomes firm and elastic.
Grease the bowl and place the dough in it. Cover the bowl with a moist sheet and set in a warm place until the dough has doubled in volume. Remove the dough and knead it again over a floured tabletop, to remove air pockets and until the dough feels smooth. Return the dough to a covered bowl and let it rest. 15 minutes should be sufficient.
Cut the dough as desired to form bars, loafs or balls and place on greased pans. Cut slits in top of bread as desired. Let bread raise on pans 30 more minutes or until the tops of the bars begin to flatten.
Place in a very hot oven (450 degrees F) for 30 o 50 minutes, or until the tops of the bars become toasted and they sound hollow when knocked on the bottom. Remove the bread from the pans and let cool.
Serve this bread with a small plate of olive oil, salt, pepper and table spoon of balsamic vinegar and one of the wine below.