Wine Tasting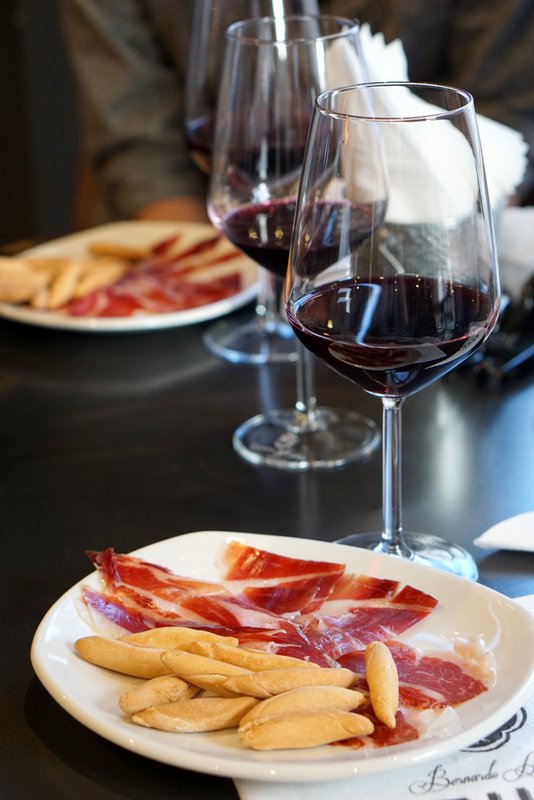 Common sense, a concern for your well-being, and restrictions from the State of Texas have altered our hours and operating model. Currently, we can't accomodate groups larger than six at this time.
Please, no children under 21 years of age

.

Children don't like to sit still, and by running around, they create a situation where we can't sanitize the winery properly between visits.

ALL VISITS REQUIRE A CONFIRMED RESERVATION. Leaving us a voice mail doesn't constitute a reservation. Please use our reservation system or call us at 972-772-6043 to speak to our staff.
You are welcome to bring a picnic. Currently, we have temporarily suspended our food service including charcutery boards. We hope to resume this service soon.
SAMPLING OUR WINES
We are offering wine tastings. Guests can choose from the following options,
The Summer Collection. It consists of two white wines and a sparkling rose: Albariño 2016, Ceres and Sparkling Rose.
The Classic Collection. It consists of three red wines: Tempranillo 2007, Montepulciano 2016 and Cabernet 2016 SPS.
The wines in these tastings change every two weeks.
Each wine in the flight collection can also be purchased by the bottle or glass.
The cost is $12 per set and due to COVID-19 restrictions tastings can't be shared
If you don't find a reservation for the time and day you want, please call us the same day you want to visit at 972-772-6043. Sometimes we have cancellations that are not reflected in the reservation system.
To enjoy one of our flights, a reservation is required. Please see our Visit Reservations page to make one. We ask for your patience and trust as this is new to all of us, and we believe that these procedures will keep everyone safe.